Published: 05/04/2018   Last Updated: 20/06/2019 15:41:00   Tags: Build To Rent, UK, Lettings, Rental, London, City Living London
In many countries such as the US, Germany and France, purpose-built blocks of rental homes are commonly found. In Britain they are a relatively new phenomenon, but are fast becoming a hot investment for property developers and city firms such as Legal & General, which are eager to tap into the rising trend for long-term renting. The sector is expanding throughout England, with 80,855 Build to Rent homes either completed or planned, according to recent official figures.
Quintain's Wembley Park development, which will include 5,000 purpose-built rental homes, is the biggest build-to-rent project in the UK, worth £3bn. The 85-acre site is due to be completed in 2025-26, about 15,000 people are expected to be living and working on the site. Currently, more than 1,300 homes have already been built and a further 3,000 are under construction. The tallest tower will be 26 storeys, but not high enough to look into the stadium. Most of the planned 63 new buildings will have roof gardens, office buildings, a primary school, a theatre, health facilities and a park the size of four football pitches is planned.
The rent will include utility bills and ultra-fast broadband. Communal lounge areas adjacent to the entrance come with kitchenettes and Sky TV; there is a residents' gym and screening room and a concierge is on hand 24 hours a day to deal with deliveries and emergencies.
Quintain however does admit that many tenants will be "paying a premium for the lifestyle," but it says 32% of the planned homes at Wembley Park will be affordable. This is a higher proportion than seen at many other London developments, and just below the 35% target set by the city's mayor, Sadiq Khan - down from his election promise of 50%.
The borough, Brent, is one of London's poorest but nearly 40% of the affordable Wembley Park homes will be let at a discount (in comparison to market rents), with the maximum rent set at 65% to 80% of market value. A further 28% will be at an affordable rent and 33% are earmarked for shared ownership and discount sales.
Brent supports the mayor in seeking a minimum of 35% affordable housing on all new developments. It delivered 30% in the three years to 2015-16, above the 24% London average, according to a council spokeswoman. "We expect to see Quintain construct 3,000 new homes by the end of the year. This can only help to tackle the dire housing situation in London," she said.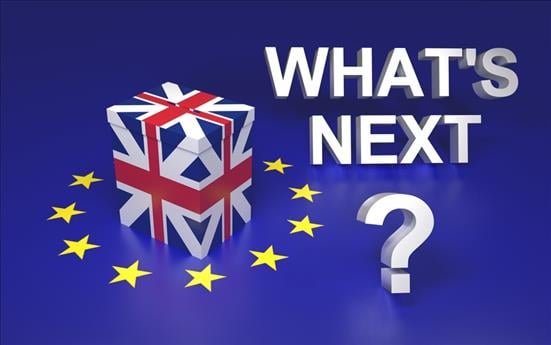 Published: 07/07/2016   Last Updated: 20/06/2019 15:44:25   Tags: Brexit, EU, Housing Market, Sales, Lettings, City Living London
The recent announcement that the United Kingdom is to leave the EU has resulted in widespread announcements regarding the possible effects it may have on the UK housing market. It's early days, but does Brexit mean that house price growth is over, and the supply of new homes will be reduced making it harder for buyers to get on to the property ladder?

Some have suggested that British property prices will drop by up to 18% in the coming 12 to 18 months which in return would raise the cost of mortgages and therefore lower demand for property. History shows that property prices dropped nationally by 18.7% between the peak of 2007 and bottom of the market in 2009. Having said this, London's housing market is famously resilient and the possibility of the Bank of England dropping interest rates to 0.25% or even 0% over the summer of 2016 will go some way towards buoying up a teetering economy, as will George Osbourne's latest announcement that corporation tax is likely to be cut to an all-time low of 15%.

Brexit could be considered a positive move for first time buyers, who may subsequently benefit from lower house prices. Both buyers and sellers will be carefully watching market activity and the effects upon it of the Brexit vote. Uncertainty will continue until David Cameron's replacement has been appointed, until Article 50 is invoked or even longer, whilst the UK negotiates the terms of its exit from Europe.

Mark Hayward, managing director of the National Association of Estate Agents, and David Cox, Managing Director of the Association of Residential Lettings Agents, made a joint statement that both prices and rents will remain stable in the short term, but that no one can be certain about the next quarter's performance, as political instability and market unrest could lead through into prices.
Consumer confidence is unsettled and it's likely to be some time before there is greater clarity around the long term effects.
Show More Articles