Published: 05/04/2018   Last Updated: 20/06/2019 15:41:00   Tags: Build To Rent, UK, Lettings, Rental, London, City Living London
In many countries such as the US, Germany and France, purpose-built blocks of rental homes are commonly found. In Britain they are a relatively new phenomenon, but are fast becoming a hot investment for property developers and city firms such as Legal & General, which are eager to tap into the rising trend for long-term renting. The sector is expanding throughout England, with 80,855 Build to Rent homes either completed or planned, according to recent official figures.
Quintain's Wembley Park development, which will include 5,000 purpose-built rental homes, is the biggest build-to-rent project in the UK, worth £3bn. The 85-acre site is due to be completed in 2025-26, about 15,000 people are expected to be living and working on the site. Currently, more than 1,300 homes have already been built and a further 3,000 are under construction. The tallest tower will be 26 storeys, but not high enough to look into the stadium. Most of the planned 63 new buildings will have roof gardens, office buildings, a primary school, a theatre, health facilities and a park the size of four football pitches is planned.
The rent will include utility bills and ultra-fast broadband. Communal lounge areas adjacent to the entrance come with kitchenettes and Sky TV; there is a residents' gym and screening room and a concierge is on hand 24 hours a day to deal with deliveries and emergencies.
Quintain however does admit that many tenants will be "paying a premium for the lifestyle," but it says 32% of the planned homes at Wembley Park will be affordable. This is a higher proportion than seen at many other London developments, and just below the 35% target set by the city's mayor, Sadiq Khan - down from his election promise of 50%.
The borough, Brent, is one of London's poorest but nearly 40% of the affordable Wembley Park homes will be let at a discount (in comparison to market rents), with the maximum rent set at 65% to 80% of market value. A further 28% will be at an affordable rent and 33% are earmarked for shared ownership and discount sales.
Brent supports the mayor in seeking a minimum of 35% affordable housing on all new developments. It delivered 30% in the three years to 2015-16, above the 24% London average, according to a council spokeswoman. "We expect to see Quintain construct 3,000 new homes by the end of the year. This can only help to tackle the dire housing situation in London," she said.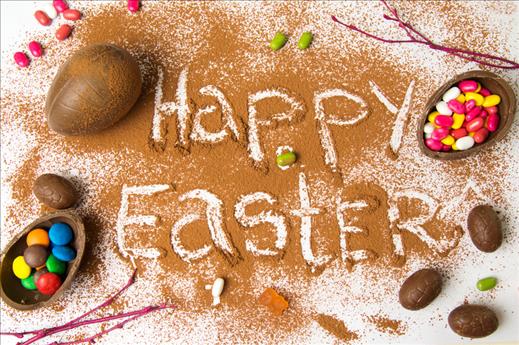 Published: 13/04/2017   Last Updated: 20/06/2019 15:42:46   Tags: Easter, London, City Living London
Easter is approaching and we know that planning how to spend your long weekend can be tricky. The excuse to gorge on chocolate is not the only reason for excitement, there are also many events happening around London. Easter Sunday falls on 16th April 2017 however there is plenty of impressive stuff happening on Good Friday (14th April) and all throughout the weekend in London!
There will be an open air event taking place in Trafalgar Square on Good Friday providing an atmospheric backdrop for 'The Passion of Jesus' – the story of his last days on earth. There will be two shows on the day with up to 10,000 people expected to attend each show. The play will be shown on big screens and is absolutely free to watch.
If you are looking to spend the Easter weekend with family, why not visit the Adventures in Moominland at the Southbank Centre, which takes you on a journey to discover the world of Tove Jansson's iconic characters. This very popular exhibition forms part of the year-long Nordic Matters Festival where you can explore all things Scandinavian in the Centre after the tour. Tickets are priced from £12, open Friday to Monday.
If you're around Greenwich, keep an eye out for some unusual boats on the river as the Tall Ship Festival is back. For a small cost, some of the larger ships can be visited. The event will be taking place between the 14th and the 17th of April.
Those celebrating Easter in the east should head to Stratford East Village by the Olympic Park on Saturday 15th April, where a family-friendly Alice in Wonderland themed egg hunt around the former Athletes Village will take place.
Lastly, if all you want this weekend is to party, why not join the Easter Carnival at the Magic Roundabout. Here you will find DJs, dancers, contortionists, mimes, magicians and sketch artists doing their thing right above Old Street station.
So whether you want to go egg hunting, hit one of the bank holiday parties or indulge in a complete chocolate overload, we've got it covered!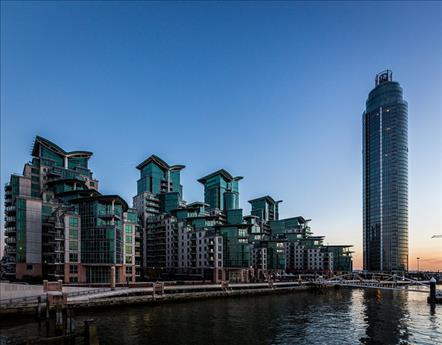 Published: 04/02/2016   Last Updated: 20/06/2019 15:46:27   Tags: Vauxhall, City Living London News, London
Are you looking for excellent transport links to central London? Think you can't afford it? Then think again because there are some great value rental opportunities that offer great city living, just a stone's throw from the excitement of central London. Here are our top picks for great value places to live that London letting agents are talking about.
Chelsea
OK, so Chelsea isn't cheap, but when it comes to renting, it's not as expensive as you might think. With its upmarket vibe, Chelsea is smart and sophisticated but relaxed enough to attract the younger crowd. With great shopping in Sloane Square and on the King's Road, ample traditional pubs and high-end bars, Chelsea has it all. A short walk to South Kensington and Knightsbridge, Chelsea is supremely well connected and is just a few stops on the tube line from the epicentere of London. Beautiful Georgian and Victorian architecture lies either side of the King's Road and up towards Fulham Road. Get in touch with local London letting agents and you'll see there are plenty of long and short term rental opportunities, ranging from large townhouses to compact flats.
Fulham
Renting in Fulham offers easy access to the delights of South Kensington and Chelsea but with a lower price tag and a more homely, younger feel. With a great range of eateries and night spots, it is lively, bustling and a favourite for young professionals. It offers easy access to central London via tube and bus and is a favourite with young professionals looking for a touch of West London elegance without breaking the bank. Handsome Georgian terraces are the norm in Fulham, even if some have seen better days.Adjoining Parsons Green offers affordable options too. Contact your London lettings agent for more information.
Vauxhall
As London letting agents, we love an up and coming area and Vauxhall fits the bill perfectly. Vauxhall has superb transport links straight to the heart of central London. One of the places to be over the coming years, Vauxhall is seeing a resurgence as people look for affordable areas that are close to the heart of the city. New bars, clubs and restaurants are popping up and yet Vauxhall retains a slightly gritty edge, which has its attractions. Chic apartments and a stunning riverside location are amongst the delights of this latest London hotspot. Vauxhall really is tuning into a beautiful area –just ask your London lettings agent about the Riverlight development as proof. It's a sleek new apartment complex and indicative of what Vauxhall is becoming.
Photo by Davide D'Amico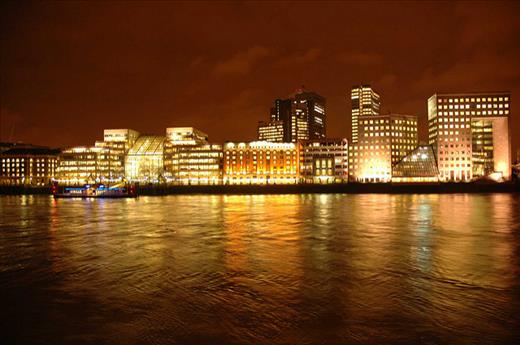 Published: 29/01/2016   Last Updated: 20/06/2019 15:46:34   Tags: London, Property Market
London is a decidedly quirky property market, and the conditions in the capital are possibly the most unique in the world. The huge city has always drawn people from across the globe, putting pressure on housing stocks as the population grows. Letting agents have never been short of tenants, and house sellers rarely wait long for buyers. But there are other forces besides population expansion at work. In recent years the trend towards a high rate of savings in Asia and a shortage of high interest investment vehicles has meant London's property market, which is usually on an upwards trend, has been seen as an attractive investment for people and wealth funds around the world.

Part of the effect of this trend is that money coming in from the top ultimately drives up the price of property at the lower value end of the ladder. It works like this: wealthy overseas investors looking to park up to £10 million in a safe property purchase will comfortably be able to pay £8 million for a property. This means that wealthy investors with a budget of up to £8 million are then priced out of such properties but they can then make higher offers on properties offered in the region of £7m. This effect continues down the ladder of value, affecting all properties in the market as a combination of housing shortfalls and wealthy buyers drive up prices at all levels. However, this effect could be slowing down: the strengthened pound means that property here is more expensive for investors from countries such as Malaysia and India, reducing the pool of overseas investors to some extent.

The lack of available space in an already crowded city means that there are very few options for building new developments. And because the south-east area is highly developed, it's difficult to add new infrastructure such as new railway lines and roads that might open up new areas of land outside the capital for development.

There are other major cities around the world that have experienced similar conditions, but there are some elements of the London property market that are unique. Estate agents such as Savills report that there is a phenomenon for international buyers to snap up the majority of new build properties, often before they are even built. Political turmoil overseas often has a surprising effect on the capital's housing market. Uncertainty in Pakistan is thought to have led to a boom in property purchases in west London, as the Pakistani community invest in the area of Southall. Photo by Murad Hassan
Show More Articles