Published: 05/04/2018   Last Updated: 20/06/2019 15:41:00   Tags: Build To Rent, UK, Lettings, Rental, London, City Living London
In many countries such as the US, Germany and France, purpose-built blocks of rental homes are commonly found. In Britain they are a relatively new phenomenon, but are fast becoming a hot investment for property developers and city firms such as Legal & General, which are eager to tap into the rising trend for long-term renting. The sector is expanding throughout England, with 80,855 Build to Rent homes either completed or planned, according to recent official figures.
Quintain's Wembley Park development, which will include 5,000 purpose-built rental homes, is the biggest build-to-rent project in the UK, worth £3bn. The 85-acre site is due to be completed in 2025-26, about 15,000 people are expected to be living and working on the site. Currently, more than 1,300 homes have already been built and a further 3,000 are under construction. The tallest tower will be 26 storeys, but not high enough to look into the stadium. Most of the planned 63 new buildings will have roof gardens, office buildings, a primary school, a theatre, health facilities and a park the size of four football pitches is planned.
The rent will include utility bills and ultra-fast broadband. Communal lounge areas adjacent to the entrance come with kitchenettes and Sky TV; there is a residents' gym and screening room and a concierge is on hand 24 hours a day to deal with deliveries and emergencies.
Quintain however does admit that many tenants will be "paying a premium for the lifestyle," but it says 32% of the planned homes at Wembley Park will be affordable. This is a higher proportion than seen at many other London developments, and just below the 35% target set by the city's mayor, Sadiq Khan - down from his election promise of 50%.
The borough, Brent, is one of London's poorest but nearly 40% of the affordable Wembley Park homes will be let at a discount (in comparison to market rents), with the maximum rent set at 65% to 80% of market value. A further 28% will be at an affordable rent and 33% are earmarked for shared ownership and discount sales.
Brent supports the mayor in seeking a minimum of 35% affordable housing on all new developments. It delivered 30% in the three years to 2015-16, above the 24% London average, according to a council spokeswoman. "We expect to see Quintain construct 3,000 new homes by the end of the year. This can only help to tackle the dire housing situation in London," she said.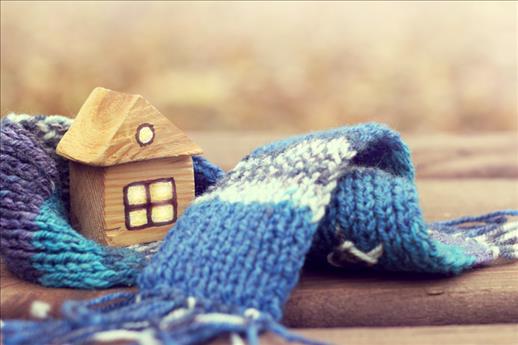 Published: 26/09/2017   Last Updated: 20/06/2019 15:41:55   Tags: Winter, Home, Rental, Tenants, City Living London, Lettings, Residential
As the weather gets colder and the rain sets in, here are a few helpful tips to make sure your home stays in good condition, even if you're away!

1. Set the timer on your heater so that you can make the most of the warmth when you're in, yet save the pennies when nobody's home.
2. Open the window or the door a little (obviously not the main one to your flat) so that you ventilate your flat at night, this will help to reduce condensation and subsequent damp when your heating is on.
3. Unplug electric blankets before going to bed, unless they have thermostat and timer controls.
4. Look out for leaks, it's that time of year when boilers are under pressure and the persistent rain takes its toll on the buildings.
5. If you are a current tenant of City Living London, please notify us if you will be away from your flat for more than 14 days.

Ideally the temperature in your living space should be at 21°C, 18°C for the rest of your home and hot water is best at around 60°C.

Also be mindful that the clocks go back on Sunday 29th October, so yippee for the extra hour in bed but this does mean you should check any timers or clocks to make sure they are correct!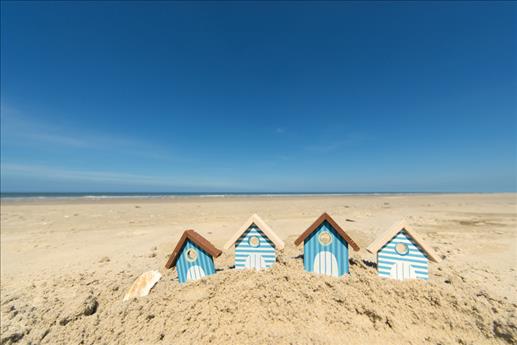 Published: 13/06/2017   Last Updated: 20/06/2019 15:42:34   Tags: City Living London, Summer, London, Rental, Holiday
This summer many of you will be thinking of jetting away for a period of stress free fun, so we have created a list of top tips for while you are away and to prevent you coming back to something unexpected!

1. First of all, please drop us an email at info@citylivinglondon.co.uk if you are away on a summer vacation for longer than 2 weeks. Please confirm that you are happy for us to access in the event of an emergency or maintenance issue, so we don't need to bother you.

2. Contact Royal Mail to let them know you will not be at your property for a while and they will retain your mail during the period of your vacation.

3. Try cleaning your fridge and even defrosting your freezer before you go on holiday. This will prevent you from coming back to any rotting food or bad smells in your property. By turning your fridge and freezer off you could also save money, but do remember to put some towels below the freezer to soak up any water, and leave the door ajar to prevent the fridge/freezer smelling.

4. It might seem obvious but do empty your rubbish bins the day you leave to avoid attracting unwanted pests.

5. Turn off the heating, where possible, and switch off any other items to ensure you don't return to unnecessary energy bills.

6. If you have any indoor plants, depending on the duration of your trip ensure you have watered them before you leave, you do not want to return to wilted or even dead plants!

7. Do not leave any spare keys under your mats or in any of the communal areas for security reasons. If you plan to leave a spare set with a friend or family member during your holiday please let us know their name and contact details.

8. Most importantly make sure all your windows and doors are closed and locked before you leave, including double locking your front door.

For those of you who do plan to go away we hope you have a wonderful break. And for those of you who plan to stay in London – enjoy your summer!